Two Players Out of N.B.A. All-Star Game Because of Virus Protocols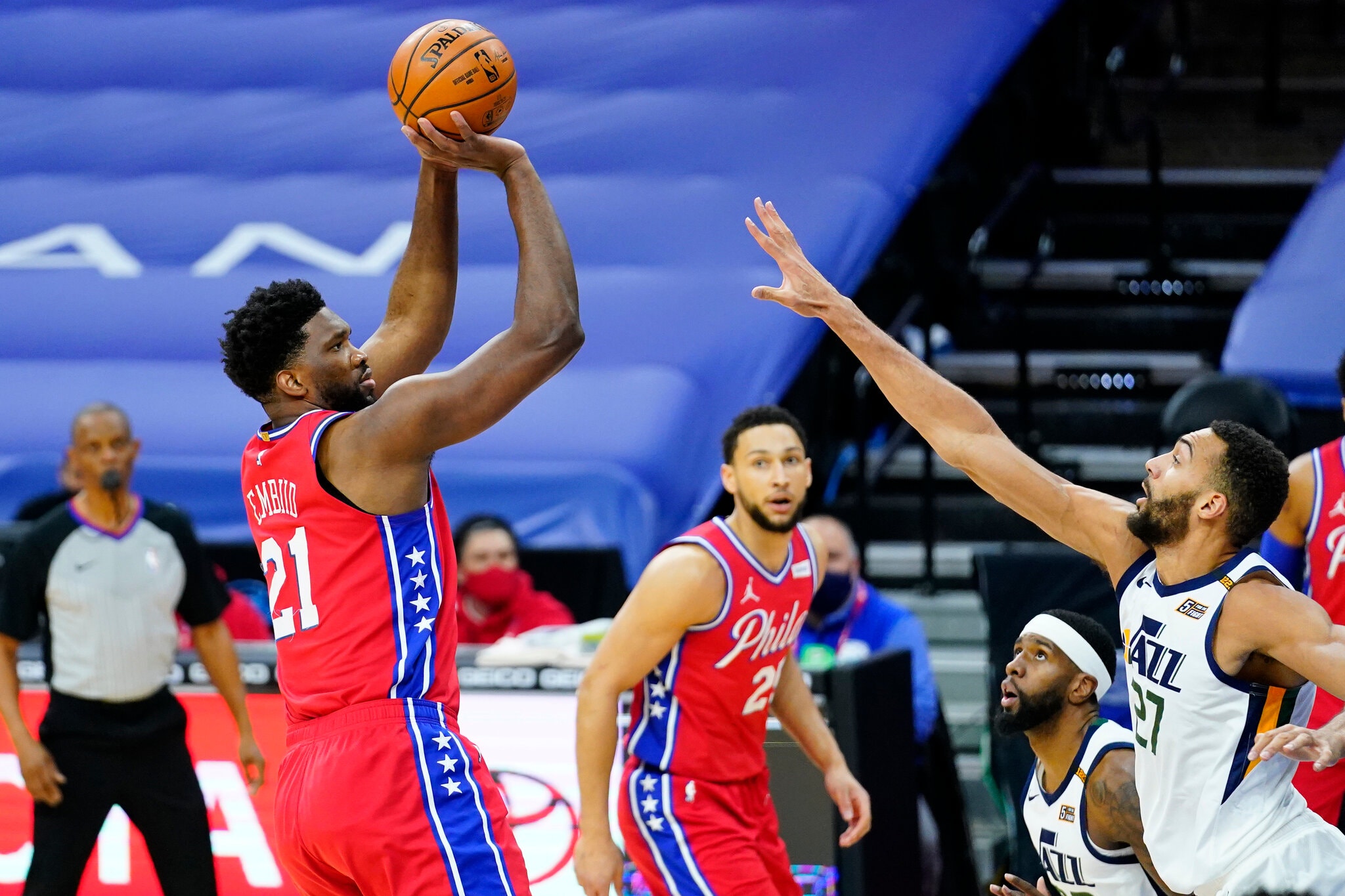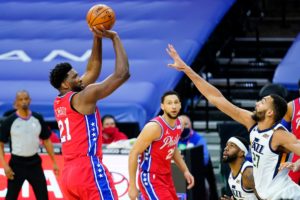 Players were again questioning the decision to stage an exhibition amid the pandemic after Joel Embiid and Ben Simmons of the Philadelphia 76ers were ruled out of Sunday's game in Atlanta.
ATLANTA — The N.B.A. All-Star Game was rocked just hours before tipoff on Sunday when the league announced it would sideline Joel Embiid and Ben Simmons of the Philadelphia 76ers after they had contact with an individual who was confirmed to have tested positive for the coronavirus.
Numerous top players in recent weeks had questioned playing the exhibition at all during a pandemic, and some eight hours before the game's scheduled 8 p.m. start, Embiid and Simmons were ruled out — with the league also saying their removals would have no impact on other All-Stars or 76ers Coach Doc Rivers and his staff.
Their participation would not be affected, the league said, because those people "were not exposed to the individual in Philadelphia" before traveling to Atlanta. The Sixers' staff earned the right to coach the team captained by the Nets' Kevin Durant because Philadelphia held the East's best record at the All-Star break.
The news broke as numerous players were conducting video conference interview sessions from their hotel rooms. Bradley Beal of the Washington Wizards, Paul George of the Los Angeles Clippers and the Nets' James Harden were among those who responded by again questioning the wisdom of staging an All-Star Game amid a pandemic, as LeBron James of the Los Angeles Lakers and other stars had last month.
"I don't want to say we didn't have a choice, but it's in our C.B.A., and our C.B.A. says there has to be an All-Star Game every year," Beal said of the league's collective bargaining agreement. He added that "there's still guys" with reservations, and he counted himself among that group.
George said he "personally didn't agree with the game." Harden described Sunday's events, which were to include a 3-point contest and a skills competition before the game and a dunk contest at halftime, as "forced." James, who is captain of one of the teams, called the situation "very unfortunate" and said "it's all something that we thought could possibly happen."
The N.B.A. flew the All-Star participants to Atlanta on private planes from their cities and required them to stay inside the league's official hotel Saturday night — preferably in their rooms — after checking in by 7 p.m. Players were permitted to bring up to four guests, but it was not immediately known how many guests accompanied Embiid or Simmons. The players traveled on separate planes and without other 76ers personnel, according to two people briefed on the situation who were not authorized to discuss it publicly.
Before leaving for Atlanta, Embiid and Simmons were exposed to a barber in Philadelphia who has since tested positive for the coronavirus. The Athletic first reported their exposure, which was confirmed by the two people. It was not immediately known how long Embiid and Simmons would have to stay in Atlanta or how long they would remain in the league's health and safety protocols. Philadelphia's first game of the second half of the season is Thursday at Chicago.
The first scheduled team meetings to bring players from the two All-Star teams together were not until Sunday at State Farm Arena. Both teams were scheduled to meet with Adam Silver, the N.B.A. commissioner, and Michele Roberts, the executive director of the National Basketball Players Association, within three hours of the opening tip. The schedule called for All-Star participants to leave Atlanta via private transportation immediately after the game.
Embiid, a prime Most Valuable Player Award candidate this season, had been selected to his fourth All-Star team and was to start at center for Durant's team. Simmons, making his third All-Star team after being voted into the game as a reserve, was selected by James. Rivers chose Zion Williamson of the New Orleans Pelicans to start in Embiid's place, but the league did not pursue replacements for either player with only hours remaining before the opening tip, opting for 11-man All-Star rosters instead of the usual 12.
The 2020-21 regular season started on Dec. 22 after last season, delayed four months by the coronavirus pandemic, went all the way into October and required three months on a restricted-access campus at Walt Disney World near Orlando, Fla., to complete.
In November, the league postponed its traditional All-Star Weekend, giving Indianapolis hosting rights in 2024 instead of this year. But the N.B.A. never ruled out the prospect of resuscitating a game for 2021. The league then hatched the idea to hold several All-Star events on one day, closed to the public apart from 1,500 invitation-only guests, and staged in Atlanta so Turner Sports could broadcast it all in its backyard.
Silver said in a news conference on Saturday that "economic interests" were a factor in going ahead with a scaled-down version of All-Star festivities, but he also said that tremendous global fan interest had motivated the league just as much. League officials have said that a specific projection for revenue generated Sunday could not be immediately pinpointed, but various industry estimates have forecast Turner to make more than $20 million in advertising and sponsorship revenue through Sunday's broadcast.
The league, having worked closely on the plans with Roberts and Phoenix Suns guard Chris Paul, the president of the players' union, also dedicated its All-Star festivities to promoting awareness of historically Black colleges and universities, pledging to donate at least $3 million to those institutions as well as communities of color affected by the pandemic.
"It's my job to look out for the overall interest of the league," Silver said on Saturday. "As I said earlier, I haven't made it a secret out of the fact that economic interests are a factor. I'll add, though, when I say 'economic interests are a factor,' it's less to do with the economics of one Sunday night on TNT in the United States. It has more to do with the larger brand value of the N.B.A.