SpaceX Starship Completes Static Fire Test, Booster 7 Success—Static Fire Test Soon?
SpaceX completed its static fire test for the Starship that tested its Raptor engines, particularly that of the Booster 7, which brings a significant advancement to its rocket venture. The Starship is onto the next stages of its testing that would soon see the orbital flights that it initially promised for the world, with its progression to the future flight to Mars and other worlds.
SpaceX announced via its Twitter page that it had already completed a single Raptor engine static fire test that looks into the recent problem it had last month. The Starship's Booster 7 has already completed its tests, and it passed with flying colors for the company and is looking into the next stages for the progression of its spacecraft.
Alongside this, SpaceX also tested the two Raptor engines on the Starship 24, the main spacecraft that would detach to the Super Heavy Booster and fly to different locations in space. This venture signifies that the Starship and Super Heavy Booster are already fit for the next test flights that the company would do, focusing on a potential orbital flight for its next step.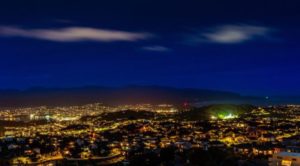 Booster 7's Problems are Solved, No More Explosions
The successful tests only show that the Booster 7's problems are already solved in the recent servicing that the company did for the spacecraft, and no more explosion would take place once it fires it up again. The company is onto its next focus of flights and launches that would bring the Starship closer to its goal of multi-planetary ventures for humans.
SpaceX's Starship Ventures in the Future
It is already a known fact that SpaceX wants to focus on a multi-planetary lifestyle for humans in the future of space travels and ventures, with the Starship being the spacecraft to use for missions. Elon Musk initially claimed that the Polaris Program aims to create more than 1,000 Starships in the process for future use of reusable spacecraft.
However, it recently got sidetracked because of a problem that the initial static fire test saw, and it is with the Booster 7 explosion that happened last July 11.
The issue is something that SpaceX initially looked into and investigated for the spacecraft, with the company fixing the rocket engines and having them ready for its next tests.
Now, the company completed its static fire test, and it is one of the most significant roadblocks that prevent it from further testing the spacecraft for its capabilities to launch and return from its pad. Musk initially claimed that the orbital test flights would take place in as little as a month to a year, depending on the Starship's condition.
Source: https://www.techtimes.com/articles/279024/20220810/spacex-starship-completes-static-fire-test-booster-7-success%E2%80%94static-soon.htm