Divided Finance Committee OKs demolition fees in Pilsen and neighborhoods along 606 trail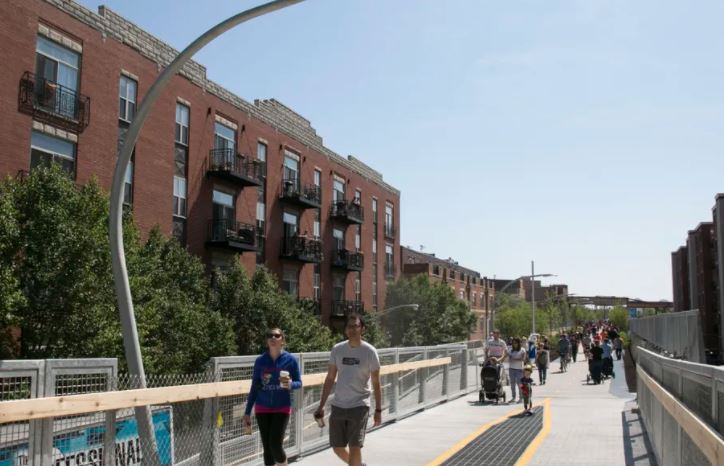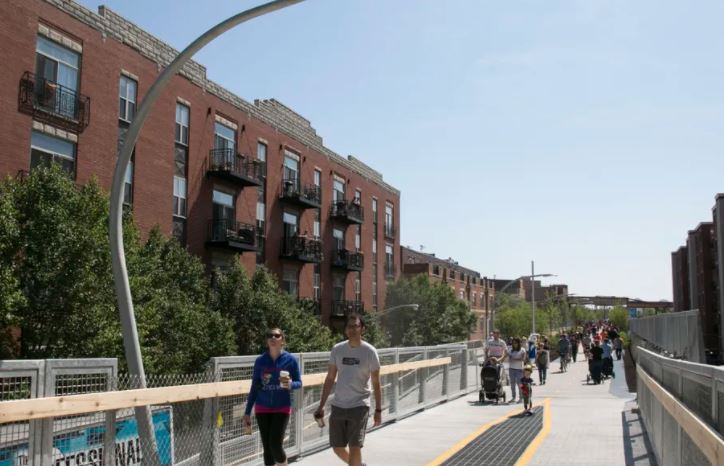 Chicago aldermen agreed Monday to penalize developers who tear down single-family homes or multi-unit buildings in Pilsen and in neighborhoods along the 606 trail, amid warnings that the "demolition fees" would penalize extended families and be overturned in court.
By a 20-11 vote, the City Council's Finance Committee approved Mayor Lori Lightfoot's one-year pilot plan to impose a $15,000 surcharge for demolishing a "detached house, townhouse or two-flat" and a $5,000-per-unit fee for tearing down "multi-unit residential buildings."
Ald. Nick Sposato (38th) was a "no" vote. Since the demolition fees would not be applied citywide, he argued the targeted plan would deny property owners their constitutional guarantee to equal protection under the law.
"If John Smith has lived there for a long time and stuck it out through tough times …. now, he's got a chance to cash out and hit the jackpot. Now, we're gonna say, 'We're gonna penalize you.' You don't call it a penalty. But I call it a penalty. Especially if we're just talking certain areas," Sposato said.
Daniel Hertz, director of policy for the city's Department of Housing, said the demolition fees were targeted because of the "remarkable increase in property values" in Pilsen and Logan Square that "dwarf" the $15,000 surcharge.
"It certainly will not eliminate the wealth-building opportunities that long-time homeowners and property owners will have," Hertz said.
Deputy Corporation Counsel Wes Hanscom insisted state law authorizes municipalities to target demolition contractors. And the "uniformity clause" simply requires "reasonable justification for the lines that are drawn."
"The problem being addressed here is definitely a problem in this particular area," Hanscom said. "Any tax can be viewed as discouraging whatever the activity is that the tax applies to. But from a legal standpoint, that is not something that a court would find unlawful because of the effect."
Sposato was not appeased.
"You heard it here first," he said. "The guy with the high school diploma says we will be sued over this."
Ald. Ray Lopez (15th) agreed the city was "stealing the equity people have invested in these neighborhoods."
Ald. George Cardenas (12th), whose ward includes part of Pilsen, was more concerned about the impact on extended families "living on top of each other" during the coronavirus pandemic, who may want to stay together by tearing tear down a single-family home and replacing it with a more comfortable multi-unit building.
"The guy that has the money, that's not a problem. They'll gladly pay this tax without question. If you're building a million-dollar mansion, $10,000 is not gonna make a difference," Cardenas said.
"The folks who will not be able to pay that money are folks like on my end. You're gonna make it harder for them to really create a new future for themselves and their families if they decide to congregate more or to live together, but they just need bigger accommodations."
Two months ago, the City Council approved two "anti-deconversion" ordinances intended to slow the gentrification displacing long-time residents of Pilsen and the neighborhoods of Logan Square, Wicker Park, Humboldt Park and Bucktown that border the 606, officially the Bloomingdale Trail.
Those ordinances made it harder for owners and developers of property on certain blocks to turn their multi-unit buildings into expensive single-family homes.
Those measures, and a two-month extension of anti-demolition rules around the 606, bought time for the more sweeping protection plan the Finance Committee approved Monday.
Ald. Carlos Ramirez-Rosa (35th), who represents Logan Square, noted he initially proposed a $300,000 fee for every single family home demolished near the 606, a $450,000 fee for every two-flat torn down and $150,000 for each additional unit lost.
"A $15,000 demolition surcharge tax — $5,000-per-unit — is a major compromise. But it's an important step forward, despite it being much less than what our community asked for many years ago … because it recognizes that, when we demolish these buildings, there's a cost that is incurred by our community. This is a major source of displacement in our communities," Ramirez-Rosa said.
"From 2012 to 2019, Chicago's population of two-to-four flats dropped from 883,000 people to 800,000 people. … From 2009 to 2019, the city of Chicago lost 40,000 units in two-to-four-flats. That means that our affordable housing crisis was exacerbated by the fact that we've lost units that already existed to demolition and de-conversion."
Ald. Byron Sigcho-Lopez (25th) said over 14,000 Pilsen residents have been displaced.
"If anything, I don't think that the demolition fees go far enough. Maybe there's more conversations that needs to happen to really create disincentives," he said.
• Also at Monday's meeting, citing discriminatory lending practices, the Finance Committee begrudgingly approved the list of municipal depositories and authorized $17.6 million worth of improvements bankrolled by tax-increment-financing at 17 Chicago parks.
Source: https://chicago.suntimes.com/city-hall/2021/3/22/22345002/city-council-finance-committee-demolition-fees-housing-606-bloomingdale-trail-pilsen-logan-square