Afghanistan: To go, to stay; either way, many are likely to pay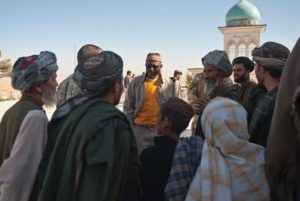 President Biden has announced that all U.S. troops will be withdrawn from Afghanistan by Aug. 31.
The president's decision has been met with mixed responses. There was a collective feeling held by many that the United States never should have gone to war in Afghanistan and many are relieved that the United States is finally bringing the troops home. And then there are people who believe that the 2,372 Americans killed and the 20,320 injured are being disrespected by the withdrawal.
The withdrawal will likely accelerate Taliban control over large areas of the country and will enable the Taliban to gain control of the border with Pakistan. Control of the border could easily translate into more terrorists entering into Pakistan with a goal of destab
ilizing that country. Pakistan, often a reluctant ally of the United States, has nuclear weapons, so the prospect of a failed government in Pakistan is cause for concern.
I served in Kandahar, Afghanistan, from 2010 to 2011 as an employee of USAID, the U.S. Agency for International De- velopment, which is responsible for delivering economic and humanitarian assistance abroad. When I arrived at Kandahar Airfield on Aug. 1, 2010, where I would be based for the next year, the sun, the smell and the noise were almost overwhelming. The noise was from the constant takeoff and landing of military aircraft that occurred 24 hours a day, except during "ramp ceremonies" to escort the bodies of dead soldiers onto aircraft for their final flight home. The smell, I learned, was from hundreds of Porta-Pottys around the airfield and an open pond where waste was dumped.
I traveled almost daily, visiting places where the war was a constant reality for the Afghan people, the Afghan government, American diplomats and U.S. soldiers. I visited Kandahar City, birthplace of the Taliban, and many of the districts in the Kandahar Province and other southern provinces, including Helmand, Uruzgan and Zabul. I was a regular visitor at many of the outposts w
ith names I had difficulty pronouncing, work- ing with local Afghan elected officials and their staffs including mayors and governors. I also worked with village elders and religious leaders, officials of other international organizations, members of the U.S. military, the U.S. State Department and other USAID staff, and a British imam who was tasked with outreach to Afghan religious leaders.
My work was varied. It included helping train Afghan officials, including mayors, governors and their staffs, to be more effective leaders. I also worked to mediate disputes and to gain the support of tribal leaders. I served as a guide for international media and was part of the briefing team when members of Congress visited Kandahar. I want to believe that my work made a difference.
I think many mistakes were made by the U.S. government in Afghanistan. Far too often, State Department and USAID employees were more focused on their next assignment instead of being committed to making a difference in Afghanistan. For others, the pay, the perks and the prestige of being assigned to Afghanistan far outweighed any commitment to helping the people and solving the problems while there. Too often, success was measured by the amount of money spent on road, school and construction projects, or the burn rate, rather than the sustainability of the projects.
There was too often the wrongful thinking that the Americans had all the answers. We did not. Often, we failed to listen.
We also failed to establish a consistent long-term program to reach Afghan religious leaders who have a substantial influence on the Afghan people. For example, mayors could tell people living in villages and towns to boil their water to prevent disease. However, more people would follow that advice if the message was delivered by the mullah during Friday prayers. Villagers looked to the mullah for guidance in most aspects of their lives.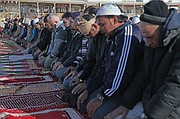 Complicating the matter, Americans were labeled as non-believers. And by failing to aggressively respond to this myth, we too often were viewed as being anti-Islam.
Additionally, the lack of diversity within both the State Department and USAID contributed to a "group think" mentality and helped to hinder progress. Few people were willing to speak out against the non-productive policies in place.
On a positive note, I observed during my time in Afghanistan how the U.S. military Special Forces were daily difference makers. They helped provide hope and order for thousands of Afghans by getting rid of the Taliban and implementing successful village stabilization programs, including securing clean water sources, clearing rubbish and setting up basic medical treatment.
Equally important, the Special Forces were able to establish strong, lasting relationships with village elders and leaders. This led to village leaders taking a direct
role in providing security for their village and helping establish a level of order.
Unfortunately, many of the people who helped U.S. forces as interpreters, office workers and in many other jobs are now in jeopardy, as are their family members, with the resurgence of the Taliban. The backlog of applicants from Afghanistan for a special immigrant visa program set up by Congress is estimated at about 17,000, with another 50,000 immediate family members. The ability of the United States and its allies to accurately identify every Afghan who helped during our 20-year war there is daunting and maybe impossible.
While the first of an estimated 3,500 Afghan evacuees began arriving July 30 at Fort Lee to begin the resettlement process, it is unclear if all who want to leave will be able to before the full withdrawal of U.S. troops. Those who remain in Afghanistan may be targets as the Taliban moves back into power. Even under the best of circumstances, there may be instances of some Afghans fabricating stories — with deadly consequences for neighbors and others — in order to gain the good grace and favor of the newly installed Taliban leadership.
Because the Taliban has never been a proponent of education, the existing problems of limited education and lack of schools and teachers will persist in the nation, with a high illiteracy rate continually impeding the opportunities for the country to grow.
In areas coming under Taliban control, the impact on young girls and women will be devastating. I learned while there that many young girls suffer
ed from forced marriages and there was rampant sexual abuse of young boys, a fact that few acknowl- edged but was a common occurrence. Life under the Taliban likely will exacerbate these issues.
The Taliban was heavily involved in the production of poppy plants, the key ingredient for heroin. It was the cash crop, promoted by the barrel of Taliban guns. It is easy to see a significant increase in poppy production in Afghanistan in the near future, which likely will translate to more heroin on the streets of the United States.
The early signs are not promising. In the past several weeks as U.S. troops have left, we have seen the execution of Afghan soldiers, the looting of a former U.S. military base and more. And this may be just the beginning.
In the best of circumstances, Afghanistan is a very difficult and challenging place. The geography is not kind to man or machine. The lack of infrastructure — roads, bridges, schools, medical clinics, doctors and teachers — will make it increasingly difficult to have a government that functions properly and takes care of its people. It is easy to see Afghanistan splintering into a series of states controlled by powerful warlords who will get rich from the sale of drugs, extortion, kidnappings and other criminal activities.
Life was hard for many in Afghanistan, and the withdrawal will make life much harder and more dangerous.
Source: http://richmondfreepress.com/news/2021/aug/12/afghanistan-go-stay-either-way-many-are-likely-pay/