Windsor, CA Homestyle Comfort Food Restaurant With Patio: Opening Hours Updated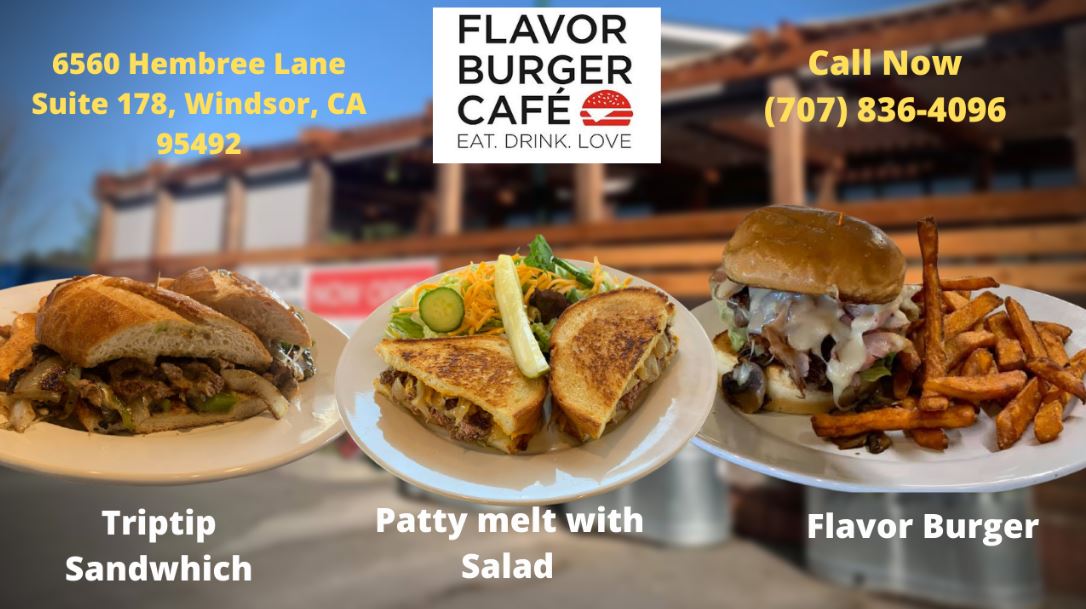 Flavor Burger Café , a renowned homestyle food restaurant in Windsor, CA, has announced its updated summer opening hours.
With the updated schedule, customers can enjoy the café's homestyle American classics, including burgers, omelets, sandwiches, and milkshakes, all day, starting from 7 AM. They are welcome to have their meals inside, on a spacious dog-friendly patio, or order take-out or curbside pick-up.
To find out more, visit: https://www.flavorburgercafe.com/
With the updated opening hours, Flavor Burger Café is open from morning to late evening for summer-celebrating customers. It is now possible to order breakfast, lunch, and dinner from 7 AM-9 PM Monday through Saturday and 7 AM-3 PM on Sundays. They also offer Happy Hour prices from 4-6 PM, where visitors can enjoy wine, beer, and mimosas.
All food from Flavor Burger Café is fresh and only cooked on order. In addition, the burgers at Flavor Burger Café are made from grass-fed beef and are ground fresh daily in-house. They also make their own hash browns and country potatoes, as well as all their salsas.
Some of the options on the menu that stand out include the Mexican Omelette with diced cactus, the Smurf Burger with blue cheese, and the Chorizo Burger, where ground beef has been mixed with chorizo. The burgers come with a side of choice, and the omelets can be ordered with an egg white substitute.
Those looking for vegetarian options can partake in a veggie burger served with Dijon mayo and avocado, the Garden Scramble, or Chilaquiles. Many of the breakfast meals and appetizers are vegetarian, with meat and chicken options also available.
Those who want to learn more and see the full menu can visit: https://www.flavorburgercafe.com/menu
The founder of Flavor Burger Café, Ciriaco Gutierrez, has been in the restaurant industry for 26 years. He opened the comfort food restaurant in 2020 and welcomed all guests from Sonoma County neighborhoods, including Healdsburg, Forestville, and Geyserville.
A previous customer shared: "The roast beef melt (special) was tender and flavorful. The seasoned wedge fries were crispy and plentiful. The onion rings were very tasty and crunchy, and the BBQ burger was juicy and cooked to a perfect medium. Richard gave wonderful, attentive service. We will definitely be back!"
Interested parties can find more information at: https://www.orderflavorburgercafe.com/